---
---
Sleepover Butterfly Party Supplies Pack
Have a spring birthday to celebrate? Are you ready to transform your child's birthday party sleepover into a magical butterfly wonderland? Look no further because our Butterfly Birthday Party Supplies Sleepover Pack has everything you need to make it happen!
Our Butterfly Birthday Party Kit Includes
3 blue A frame kids tents perfect for setting up to Create a flutter-rific environment for your Butterfly birthday party.

6 strands of twinkling lights to decorate each butterfly sleepover teepee or hang between the teepees.

3 light pink pillow bed cases (includes 15 inflatable pillows however you may choose to use 15 standard queen size pillows of your own depending on the comfort and feel your going for)

3 Butterfly Bows to wear or place on the top of the teepee tent.

6 lavender purple butterfly fuzzy snowballs for playing toss games, juggling games and having a fuzzy snowball fight

3 party favor jars filled with hair accessories- to use as party favors (except everything is re-useable unlike most gift bags) Each Jar is an 8 oz jar and is filled with one pink and 1 turquoise glitter flower hair clip, 1 butterfly dangle ponytail holder, 1 lime green glitter headband, 1 pink and pink bling hair bow, 1 Yellow polka dot hair bow and is topped with a pink laser cut daisy lid.

2 butterfly ribbon banners to hang between the tents
No party is complete without butterfly decorations, and our pack includes all the essentials. From whimsical butterfly banners and streamers to colorful tents and pillow beds, your sleepover will be transformed into a beautiful butterfly paradise.
Fly Away with Fun Activities
What's a sleepover without fun activities? Our pack includes everything you need for some creative and entertaining fun. With Fun lavender purple butterfly fuzzy snowballs you have fuzzy snowball fights, play toss games or play juggling games. You can even play a hide the fuzzy snowball game.
Dreamy Butterfly Birthday Sleepover Tents
Make your child's sleepover extra special with our adorable butterfly party birthday themed tents. These easy-to-assemble tents are perfect for a cozy and comfortable slumber party experience. Your child and their friends will feel like they're sleeping under the stars! Set up is easy.
Each Turquoise Blue A-frame tent is hand crafted with quality materials.

Each A-frame sleepover tent frame is constructed with solid wood interlocking. The cross poles fit flawlessly together and then a wood capped screw goes through the center. This allows for a fast, yet very sturdy and durable frame. This will prevent the sleepover tents from collapsing on a child.

Our slumber party tents have a luxurious 100% Cotton fabric cover. The cover has a casing for the two bottom poles so it will be secure. The top of the cover just lays over the top beam of the tent frame.

Each of our sleepover tents includes a fabric carry bag. The tent may be taken apart and stored in the case for later use or traveling.

Each Tent Measures assembled approximately 48x40x40 inches. Please see photo for explained measurements after tent is set up.

Includes 1 strand of fairy lights to decorate your sleepover tent just the way you want.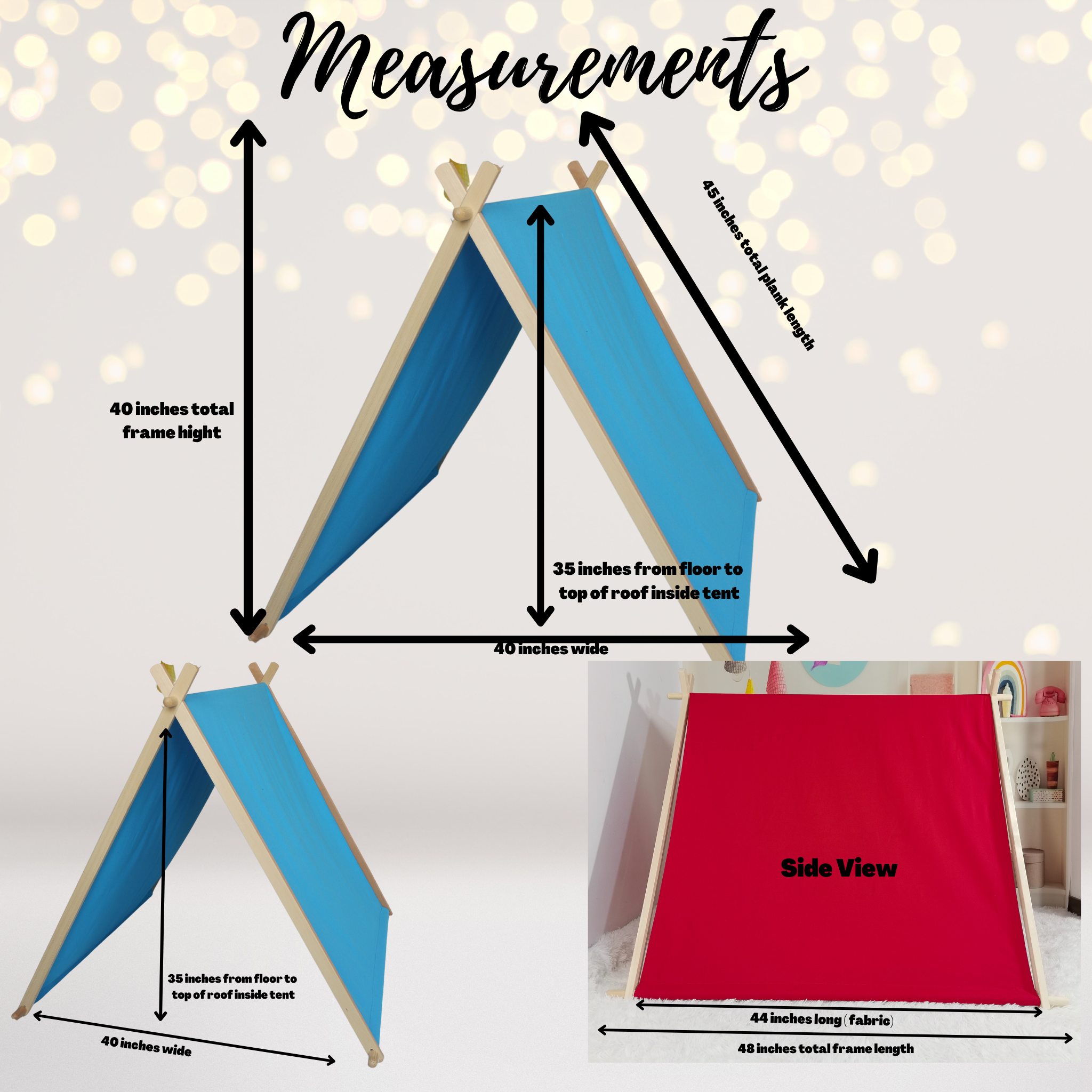 Sweet Dreams on Butterfly Pillow Beds
Sleepovers can be exhausting, but our pack has got you covered with comfortable pillow beds. Your child and their friends will have the sweetest dreams on these cozy beds.
The pale pink Pillow Bed / Lounger Slipcovers measure 88 inches by 26 inches. They are made of a soft polyester material, and are machine washable on delicate cycle, or may be hand washed. You may tumble dry them on low or they can be laid flat to dry. The Slipcover holds 5 Queen size pillows in the 5 zippered pockets. The Pillows Are Not Included, allowing you to choose the comfort level you prefer. ( 15 inflatable pillows are included for a one time party use and create an air mattress type feel- however you may choose to use your own standard queen size pillows to create the comfort level you prefer )
Recommended for children ages 3+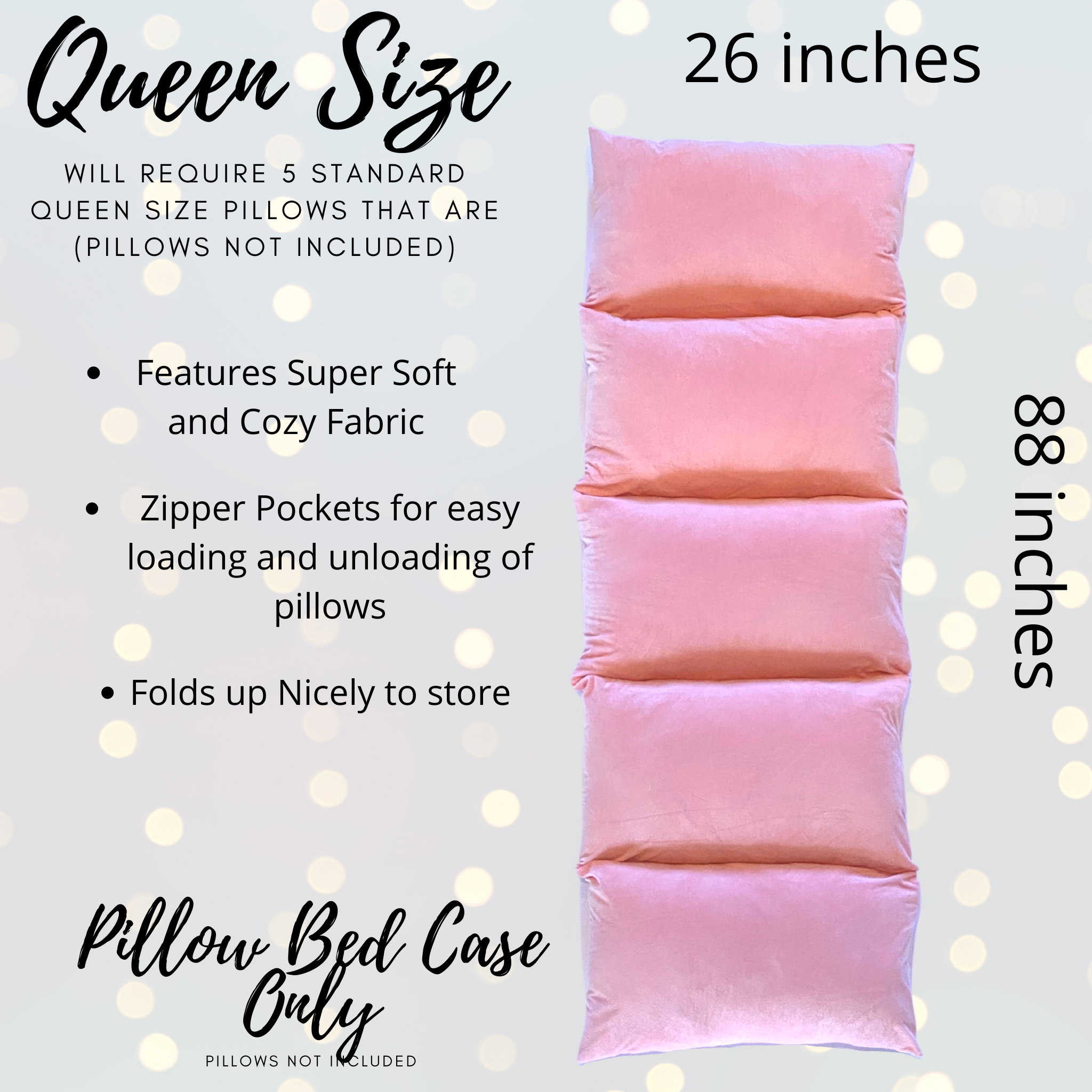 Take Home Memories with Butterfly Party Favors
Send your guests home with a little piece of the butterfly wonderland with our party favors. From butterfly-charm hair hair ties to colorful glimmering hair flowers, these favors will remind your guests of the fun they had at your child's Butterfly Birthday Party. We load each Each Jar with one pink and 1 turquoise glitter flower hair clip, 1 butterfly dangle ponytail holder, 1 lime green glitter headband, 1 pink and pink bling hair bow, 1 Yellow polka dot hair bow and is topped with a pink laser cut daisy lid.
You may also choose to spread the accessories around the table for added party decorations and load the jars with fun snacks, we recommend Albanese Butterfly Gummies.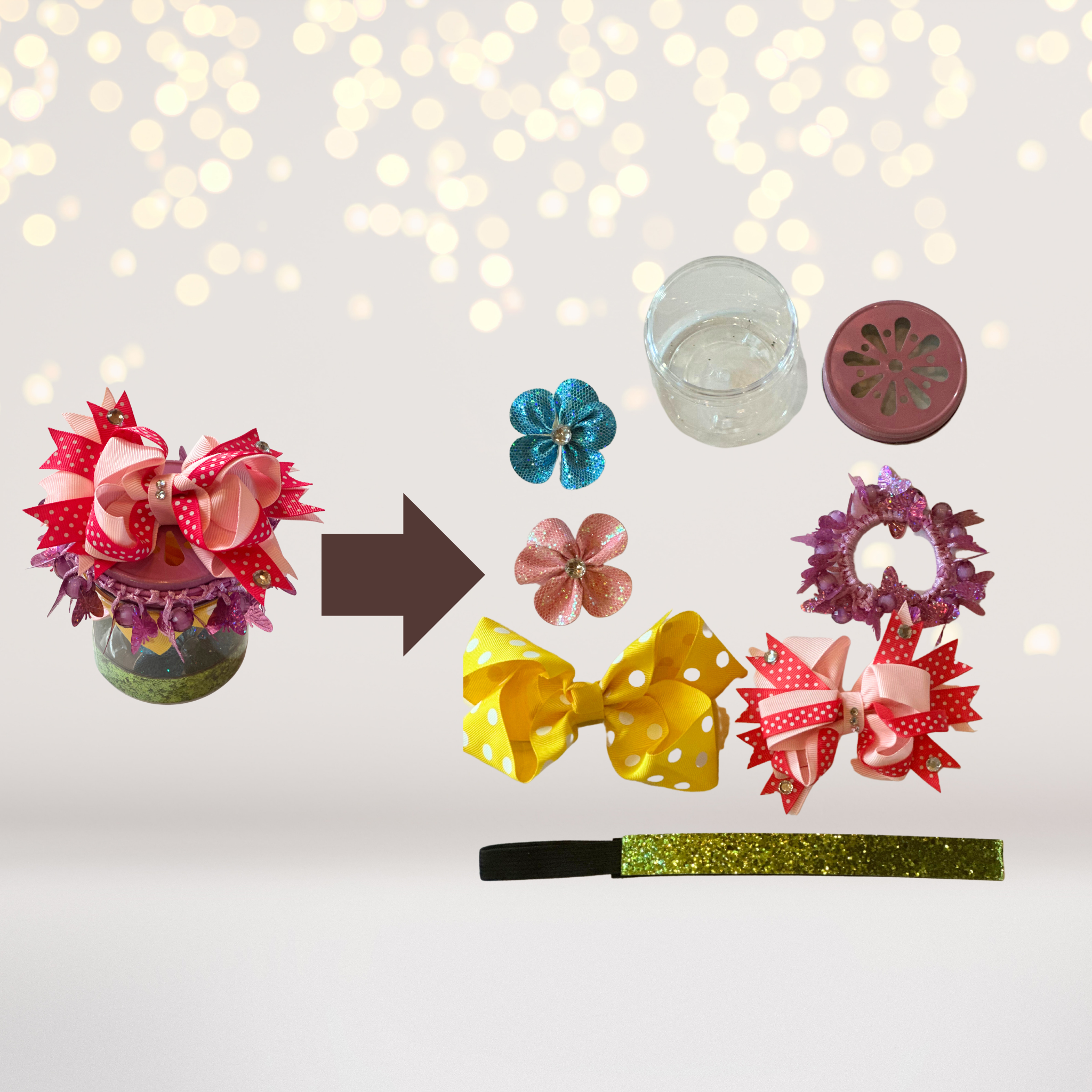 Don't waste any more time trying to put together the perfect sleepover. Our Butterfly Sleepover Party Supplies Pack has everything you need for a magical and unforgettable experience. So, are you ready to let the butterflies flutter in? Order now and get ready for an enchanting sleepover adventure! #OrderNow #ButterflyPartySupplies #SleepoverFun #LetTheButterfliesFlutterIn #MagicalExperience #DreamySleepoverTents #PartyFavors #SweetMemories #Happy Butterflies party planning! ✨🦋✨
About our Butterflies Banners
Each butterfly party banner is hand made in the USA. It features burlap pennants with Butterfly Printed embellishments surround with fun colored ribbons. The banners can be hung between the tents or you can add them as party decorations and add them to your cake table along with balloons, plates napkins and cups. Each set of banners is a beauty and are custom and only sold by Chicky Chicky Bling Bling.
Personalized Butterfly Decorations for Party
We will gladly add names to your jar party favors out of sticky vinyl or we can add a butterfly clip art and or name personalization to the pillow bed cases. You can order from our Etsy Store or Contact us directly through our website to coordinate the personalization details.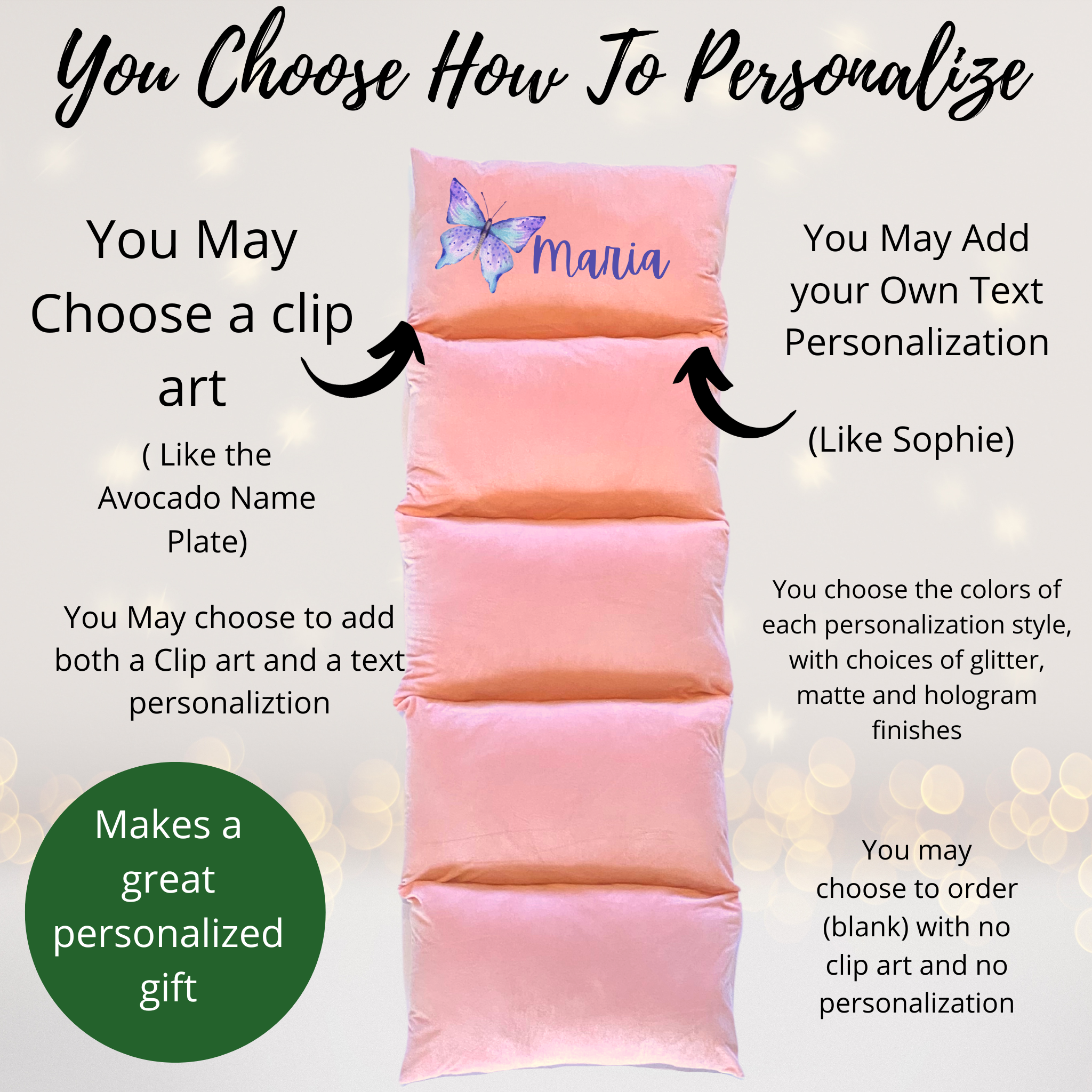 Butterflies Party Pricing
We do our best to keep our price fair. Please note a lot of our items are personalized or handmade right here in the USA. If our price is out of reach send us an email of what you want and we will see if there are substitutions we can make so that we can come to a price you can afford. We want every child to be celebrated and we don't want price to stand in the way if we can help it.
Shipping
We do our best to ship all orders out ASAP. Personalized orders take a little longer. Typically your order is shipped within 3-5 days of purchase. Free shipping is ground shipping on all orders. Please contactus if you need shipping to be faster and we can quote you upgraded shipping options.
Butterflies Party Decorations Not your thing?
No worries we have tons of other party themes, check out our other themes on the page. Or contact us to create a custom party theme just for you. You tell us what your dream party looks like and we will do our best to make it happen. Great minds think alike so tell us what you're thinking.
---