---
---
Our Unicorn Sleepover Party Supply Kit is designed to transform any space into a unicorn party wonderland. With a wide range of Unicorn birthday party decorations, you can effortlessly create a magical ambiance that captures the spirit of the unicorns. You can also shop our Purple Unicorn Lashes Birthday Party Supplies Box or Yellow Rainbows and Unicorns Themed Party Supplies Kit. If you still have't found what you are looking for you can contact us to create a custom theme birthday party just for you, send us your details. Don't like unicorns? Shop our other party themes here.
Bring your unicorn theme party ideas to life with our unicorn decorations, tailored to produce a captivating and whimsical atmosphere. From unicorn centerpieces and party headbands to unicorn accessories, these decorations will add a touch of magic to your celebration.
Our Unicorn Sleepover Party Supply Kit is not limited to birthday parties alone - it can be used for any occasion where a fun unicorn theme is desired. Whether it's a sleepover, playdate, or special gathering, this party supplies kit offers endless possibilities for imaginative fun and memorable moments.
Unicorn Party Ideas- Personalized
We can add name personalizations or a unicorn horn or rainbow clip art to your jar party favors or pillow beds. Just contact us with your personalization ideas and we will bring them to life and bring a little more wonder to your party.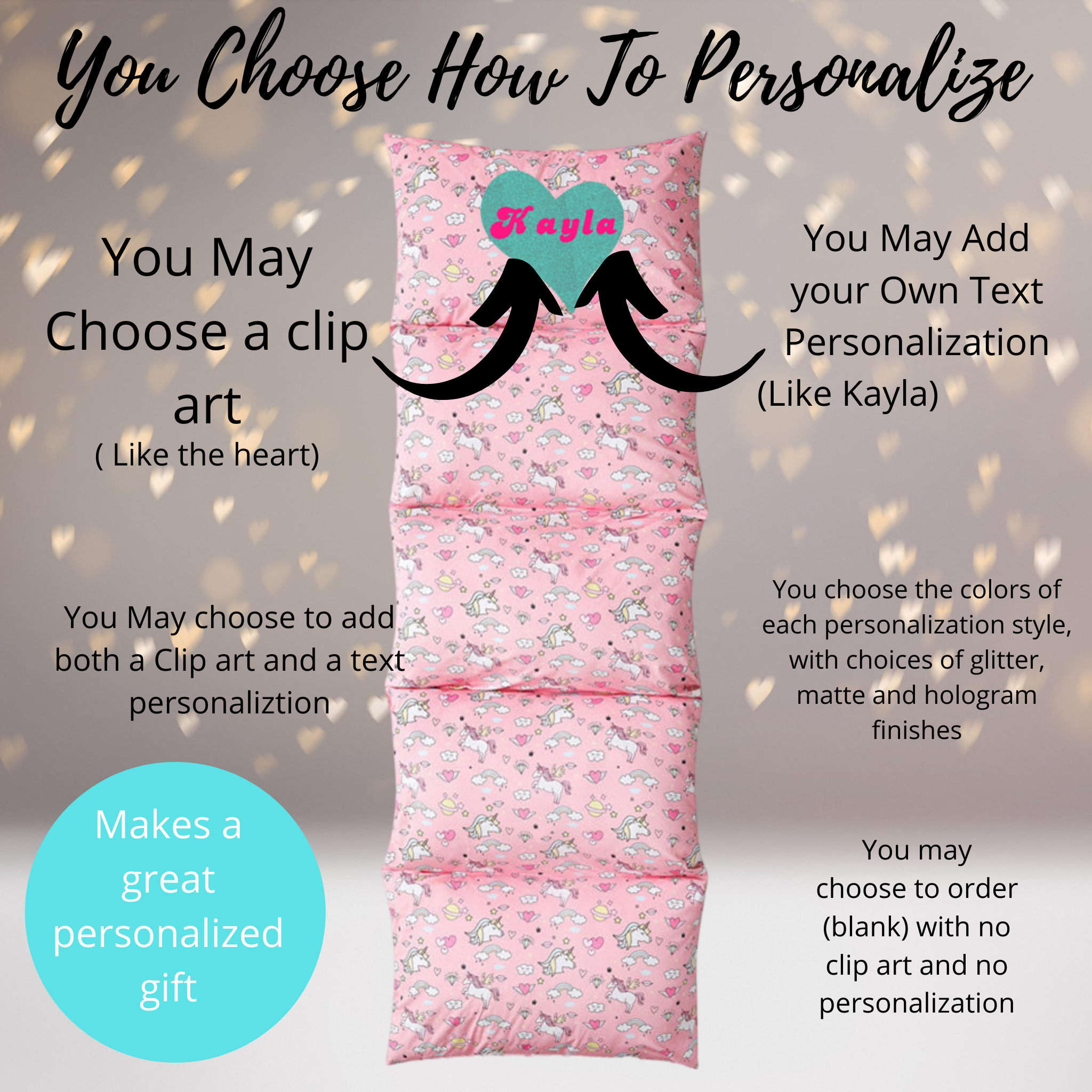 Celebrating your child shouldn't be hard. Let us help you throw the biggest Rainbow and Unicorn event of the the year. Let us create a rainbow and unicorn birthday party in a box just for you. Most of our items are in stock or we make by hand and are usually ready to ship out within 1-3 days. Don't forget to bake a unicorn cake with a big horn.
Unicorn Birthday Party Price
We try to keep our price fair. However, we can adjust a party box to change the price to fit your needs if you contact us we can work through different ideas to bring your party at a price you can afford.
Your Unicorn Birthday Party
Thank you for visiting our web page. We hope you have looked at some of our customer reviews and see we have an above average rating. We would love to sell you unicorn party supplies, however if you choose to purchase elsewhere thats ok too, we still wish you the best Unicorn Birthday Party of all time. Please note we are selling these party boxes, they are not for rent. They will be yours to keep and re-use over and over again.
---